Chris Veety, Cali Bamboo's Sales Manager, talks about partnering with the Padres for Petco park upgrades.
Beginning in December, 2015, the San Diego Padres launched a series of key upgrades to Petco Park to enhance the fan experience and prepare for the MLB All Star game, which will take place at the ballpark later this year. Renovations included a massive deck project located just off right center field, for which the Padres selected Cali Bamboo's GreenClaimed® Composite decking.
With over 7,500 square feet of required product, The "Sun Diego Beach pier project" was conceptualized and designed by local architect, Tom Larimer, of Larimer Design. Larimer owns an award-winning, full-service architectural firm that specializes in this type of renovation, and loves giving back to the City of San Diego. He was thrilled to participate in creating a structure with the look and feel of San Diego's iconic coastline piers.
When searching for the perfect material for The Sun Diego Beach pier project, the Padres knew they needed a decking material that could weather heavy foot traffic, food and beverage spills, and repeated pressure washing. In order to ensure its longevity, they subjected multiple samples to a series of rigorous tests. These included pouring ballpark staples like nacho cheese, soda, and beer on the samples, and then pressure washing them clean. The result? A home run for GreenClaimed® Composite decking!
After choosing and purchasing over 7,500 square feet of this uniquely eco-friendly product, the installation process began. During the installation at The Sun Diego Beach pier, two other areas of the ballpark were slated for remodel, including the exclusive Lexus Home Plate Club seating area directly behind home plate. Cali Bamboo happily donated the additional material and all projects were completed JUST in time for Opening Day on April 4th.
This massive decking project stands as a sophisticated tribute to local influences and the culture and environment of southern California. It can now be seen by the naked eye from nearly anywhere in the ballpark, and is even visible on MLB 16 "The Show." Cali Bamboo is proud to have the GreenClaimed® Composite decking as a permanent part of the legacy of San Diego's Petco Park, and looks forward to many future collaborations with the Padres!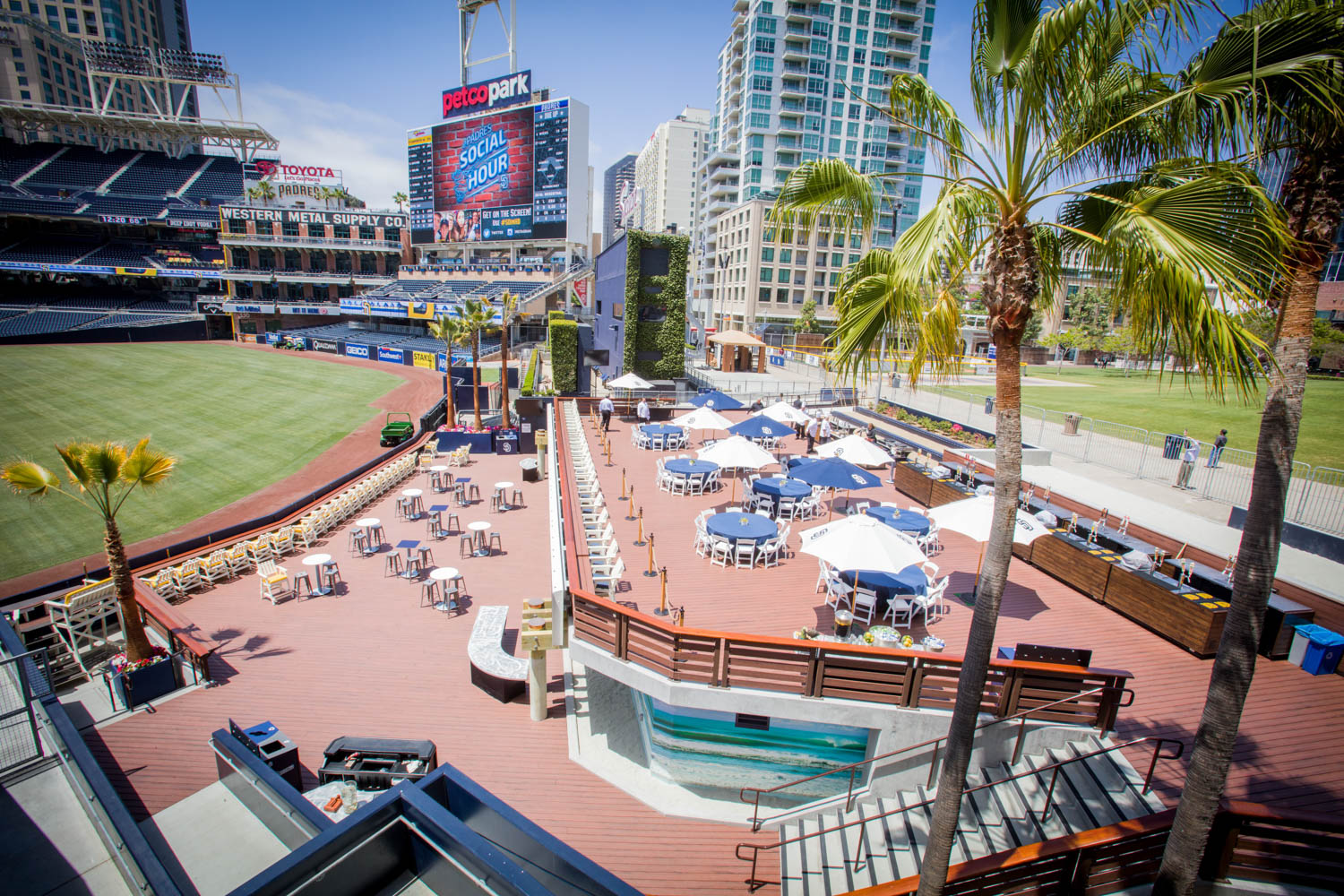 Extreme Kids Playroom Ideas The innovative home improvement expert used planks from the new Legends collection to create a fun and safe playroom where her kids could go wild. One of our favorite DIY home improvement creators, Molly Tally from...
read more